DIP K25
Cationic based softener which includes Ozone effect and Silicon hand feel
(Paste/Flakes)
DIP SIL PLUS
Unique Silicon Fabric Concentrate Softener
(Paste)
DIP NON
Unique Non-ionic Concentrate Softener
(Paste)
DIP OZONE
Unique Anti Ozone Fabric Concentrate Softener
(Paste)
All our textile finishing agents are RSL and MRSL Screened and confirms 100% Environmental friendliness and do not consist of any chemical that is classified as Hazardous.
Our Certifications:
ECO PASSPORT by OEKO-TEX®
European standard confirming that product does not contain any hazardous chemicals.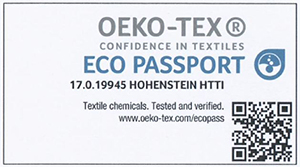 GREEN SCREEN for SAFER CHEMICALS, USA
Benchmarking the quality, all our Fabric Softeners are approved as Eco Friendly products by Toxservices' full material disclosure USA.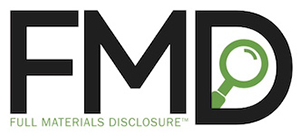 Bereau Veritas Certifications
All our fabric softeners are frequently screened for Ozone cycles testing under BV Certifications based on client requirements.